Zuerns stumbled upon a community project organized by Cedarburg moms this past fall. The project was to build an inclusive playground in Willowbrooke Community Park in Cedarburg, Wisconsin. The goal of this project was to create a safe space for those most in need, and we wanted to help as much as we could and immediately reached out about donation opportunities. We were the first major sponsor to get the ball rolling for other companies to come in and support their community including the donation of treated material for the build and t-shirts for volunteers. The Cedarburg community has raised over 250K to build this all inclusive playground for children of all capabilities!
" WE SAW A NEED IN OUR COMMUNITY FOR A PLAYGROUND THAT WOULD BE UTILIZED BY KIDS THAT HAVE ALL DIFFERENT ABILITIES," SAID HEATHER LENOX, VOLUNTEER COORDINATOR WITH THE WILLOWBROOKE COMMUNITY PARK BUILD.
The playground is designed for children that require handicap accessible rides and play equipment. By including safe surfacing and wheelchair-accessible spaces, all kids will feel included and parents wouldn't have to worry about their children feeling left out or getting hurt.
"EVERYBODY'S WORKING HARD AND GETTING STUFF DONE," SAID RACHEL RIZZO, PLAYGROUND DEVELOPER. "ABOUT 10 OF US FROM THE NEIGHBORHOOD AND THE COMMUNITY WANT TO PUT TOGETHER AN ALL-INCLUSIVE PLAYGROUND."
Volunteers worked to build the all-inclusive park for children with physical and mental impairments.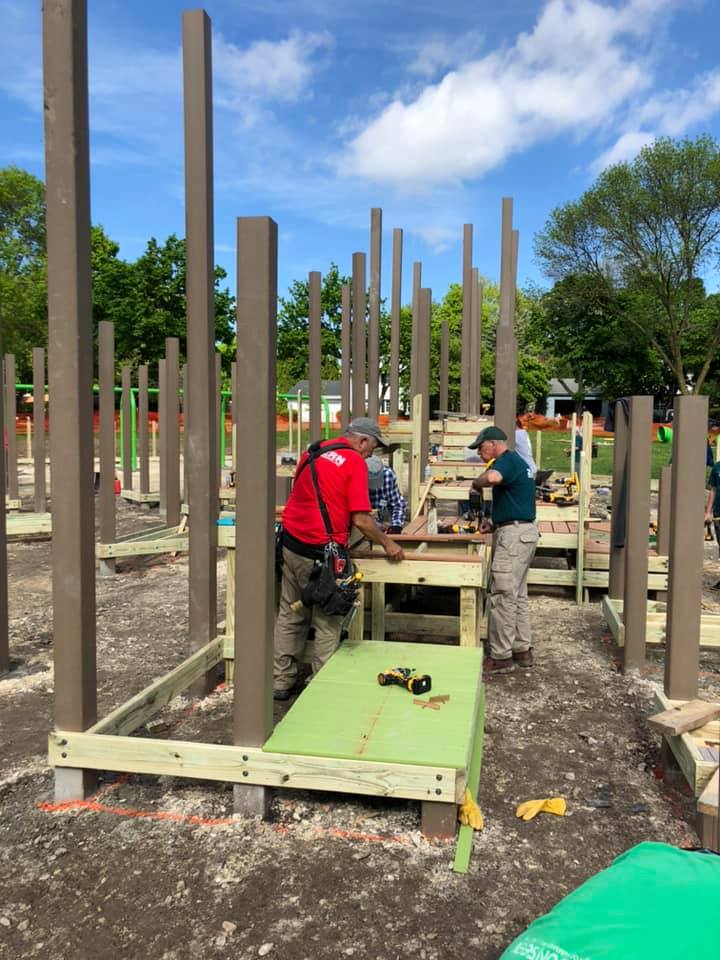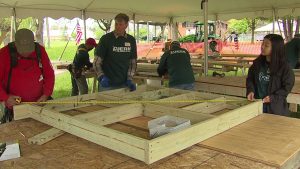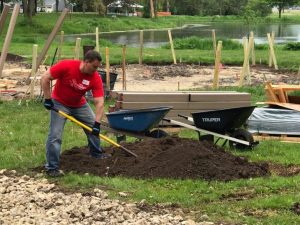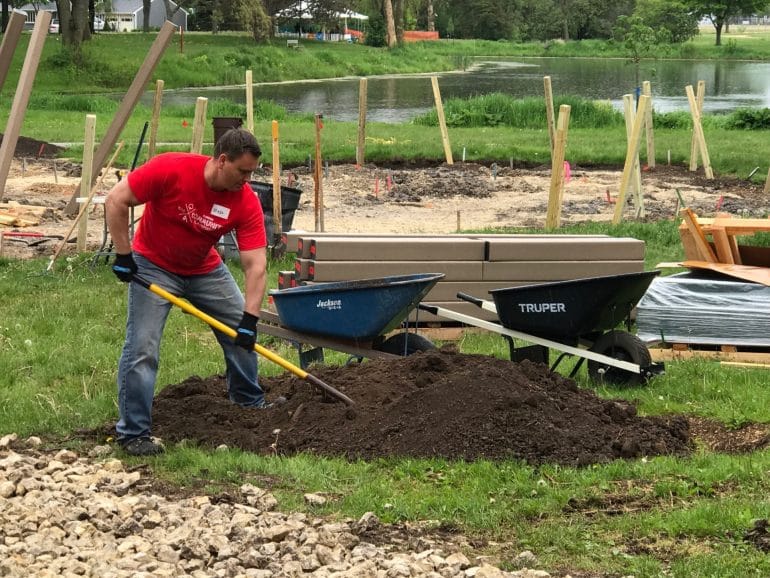 In a public place, roughly 100 people worked to bring the playground to life. Willowbrooke Park was transformed into a construction site for a week. The volunteers behind the project say they have been working for a year to raise the money for the project. Donations are still needed for the finishing touches on the playground and hope to be finished building the inclusive playground by June 1st.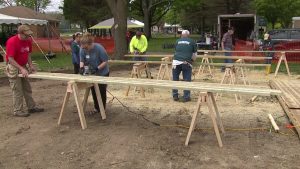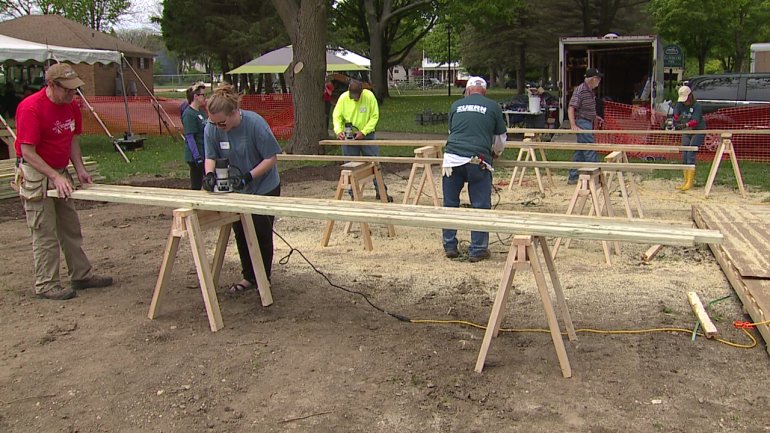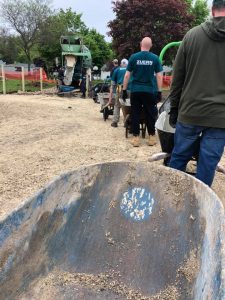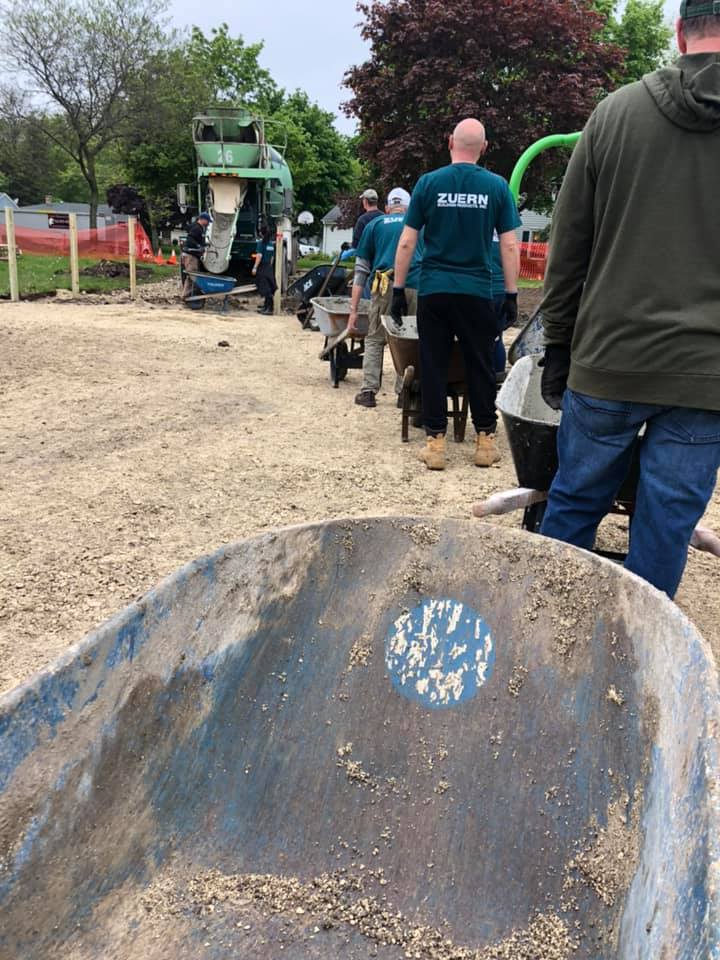 This article originally appeared on Fox6.com and included a news segment about the project.